>
>
>
Paper-printed toys set off another new wave in the toy market
Paper-printed toys set off another new wave in the toy market
There are many types of toys. According to the use of the crowd, there are children's toys and adult toys. According to the function, there are entertainment toys, educational toys.According to the material, there are wooden toys, plastic toys, Metal toys, electronic toys, etc. In recent years, the appearance of paper toys has appeared frequently in various types of toys, stationery, printing and other related trade shows, or set off another wave of the toy market.
The key to the popularity of paper toys is the safety and environmental protection. Children are the main users of toys. For parents, the safety of toys is the first, and paper toys can meet the requirements of parents in this respect. In addition, from the perspective of environmental protection, paper toys are easy to recycle and can be reused. In the current environment where all walks of life emphasize environmental protection, they greatly meet the requirements of industry development.
Paper toys, as the name implies, are toys made of paper. At present, there are many kinds of paper toys on the market, which show the momentum of a hundred flowers, mainly the following.
1. Jigsaw Puzzle
2. Three-dimensional puzzle
3. Card games such as board games
4. Other paper toys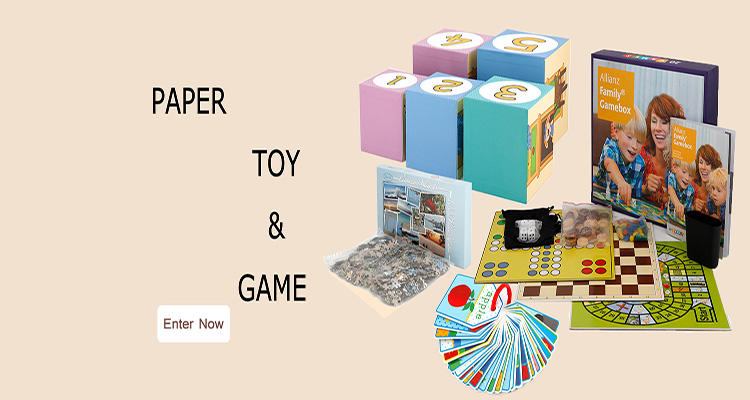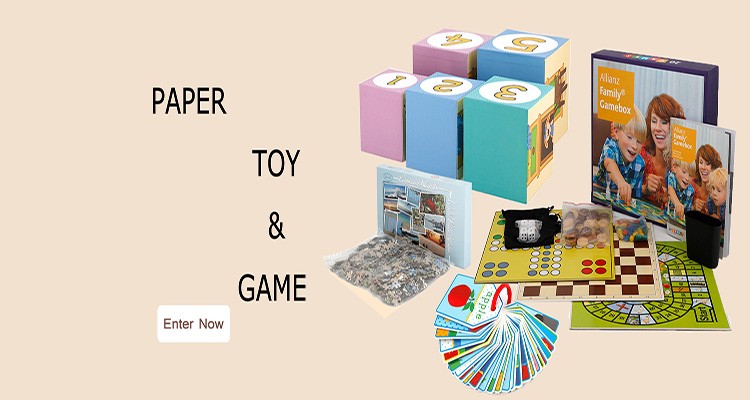 Please send an enquiry
We will reply you in 24 hours.